Hotel Alma: hotel on Elba Island » sport on Elba and at Fetovaia
Sport on Elba Island
Lots of itinerary, surrounding by wild nature, to discover the variety beautiful aspect of Elba island, a real paradise for who loves excursions a walking.
Discovering old abandoned Miner, old church, sanctuary and hermitage, tower, castle and ancient fortress, but also breathtaking dept of the sea, enrich with some historical relict.
With a backpack, walking, cycling, and riding a horse or with a dive suit, the opportunity is infinity and all of them really give a deep sense of joy. Therefore, who does not give up easily to weariness, can reach the intimate beauty of this island, that explain which is the deep soul and the emotions that this island can give.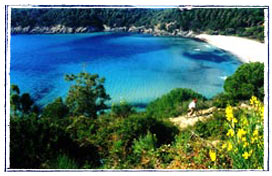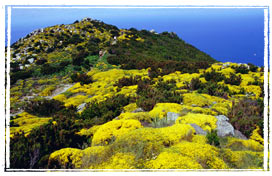 Surrounded by Minstar, Erica, Mirth and Lentos in an unreal silence, or penetrate a shady chestnut wood, stun by the underbrush perfume made of musk mushroom and cliclamane - will be possible to see all the islands of Tuscany Archipelago.
Their land is a real and proper paradise for the lover of the nature sports like; mountain biking, trekking, kayak diving and snorkelling, this are the opportunities to practice the favourite sport activities within the National Park.
Sport at the Costa del Sole
Diving
The diving fan will find on the Costa del Sole a fully equipped diving center, offering all you need to practice this sport: rental of the equipment, organisation of excursions during the day or the night to most interesting places: the 1974 sunken cargo of Pomonte or Punta Fetovaia with a large variety of sea fauna.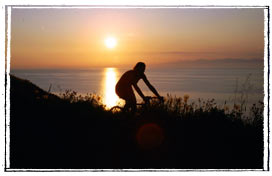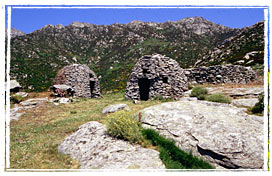 Windsurf
The Costa del Sole, and specially between Pomonte and Chiessi, is the meeting point of the islands windsurfers. In this area winds are blowing from two opposite directions (scirocco / maestrale) and with the south-westernly orientated coast the windsurf conditions are perfect. The winds are mostly surface winds, ideal for beginners and experts.
Sea Kayak
The sea in front of the Costa del Sola is also ideal for sea kayak excursions. There are beautiful places, like the 'Vescovo' cave, that you can only reach with a kayak.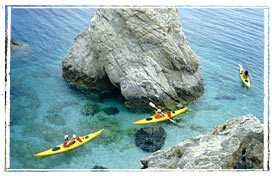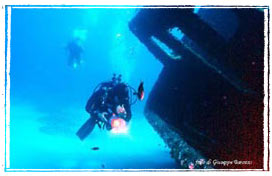 Mountain bike
The mild climate allows beautiful holidays during the low season and to practice various sports like mountain bike.
There are also organised excursions over the most beautiful trails of the island. The mild clima of our island allows this all year round as well as all other outdoor sports.
Free Climbing
The appasionate free-climber will find over 35 ways for every level, divided in 5 areas, and maintained by members of the FASI organisation. Also for this sport you will find all necessary support in the hotels of the Costa del Sole.